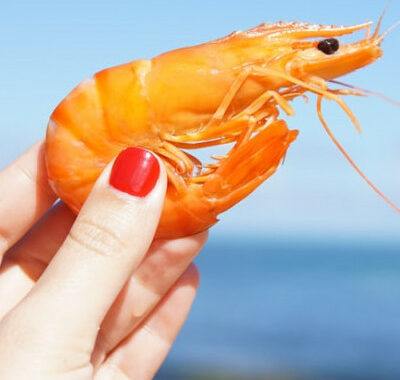 I was asked this question not long ago – can dogs eat shrimp? To be honest, I never really thought about it. I've given my dogs shrimp in the past. Out of all three of them, no one got sick from it. The shrimp were cooked of course. They also didn't contain any seasoning my dogs can't have.
Seasonings are one area where humans should be careful. Onion powder, garlic powder. These two seasonings, over time, can be fatal. So, my shrimp were naked as you might say. No garlic or seasoning.
After cooking the shrimp and giving it to my dogs, they were happy as clams! It was fine for their digestion. I didn't see any upset stomachs the next day. They were their normal, energetic selves.
Does this mean all dogs can eat shrimp?
The Breakdown Into Shrimp's Nutritional Role.
I love shrimp! I love all shrimp! Scampi, cocktail, in pasta. You name it, I love it. So, naturally I would give my dogs shrimp on occasion. This isn't to say that I give it them often. In Alaska, shrimp can be expensive. It's a rare treat that my dogs get the same shrimp we eat. What's in shrimp anyway?
Well, shrimp are actually really, really go for us. As far as humans go anyway. They contain glucosamine. Glucosamine is a natural joint lubricant. Helps us as we age, or our joints deteriorate.
They also are very low in fat. One shrimp contains 84 calories. In that, the protein is 18 grams. On top of that, lots of other good stuff too.
Selenium – Contains antioxidants
Vitamin B12 – Helps with brain and nervous functions
Iron – Helps with energy, body temperature, gastrointestinal issues
Niacin – Helps with cholesterol
Phosphorous – Helps with nerves and muscle function
Zinc and others – Helps heal wounds and keep the immune system strong
Does all this nutritional data mean it's good for my dogs?
Dogs Digestion Compared to Humans.
Dogs, over the course of their years have been living beside humans for centuries. We've actually been feeding dogs table scraps since man first wanted dog as a companion. This may sound odd, but dog food wasn't even created until the 1800's.
This means that dogs have been eating what we eat for a very, very long time.
Imagine the fishing towns. They have dogs. Almost the entire world has dogs. I would imagine that if I was a shrimp boat captain, then I would throw a shrimp or two to my dogs on the boat. Even if I didn't take them on the boat with me, at dinner, I would chuck some shrimp their way.
Dogs digestion over years have evolved from wolves. Their intestines have shortened in order to digest the human foods we give them. However, the evolution I'm speaking of is for digesting and using complex carbohydrates. So, you're asking, what about shrimp? Can they eat it?
Can Dogs Actually Eat Shrimp?
Yes, they can. I do want to write a word of caution though. Shrimp, when raw, can contain worms. I know, it's gross to think about. However, all seafood runs the risk of containing worms. I've seen it firsthand in a salmon. We were gutting it on the river and when we cut into it, it was full of very long worms.
Personally, I would have thrown the salmon back. I didn't even want to cook it. However, my friends decided to keep it. It was pretty gross inside, I will say.
The same poses a true risk with raw shrimp. Now, dogs can digest things we can't. If you have a dog, then you know they've gotten into the trash. Rotten food. It doesn't seem to upset their stomachs. But, this does not protect them from worms.
Worms in Shrimp and Seafood.
Worms in any seafood are a parasite. They live in the host and feed from that host. The same poses true for shrimp and all other forms of seafood. Just because they're so delicious, does not mean they don't pose a risk to your dog.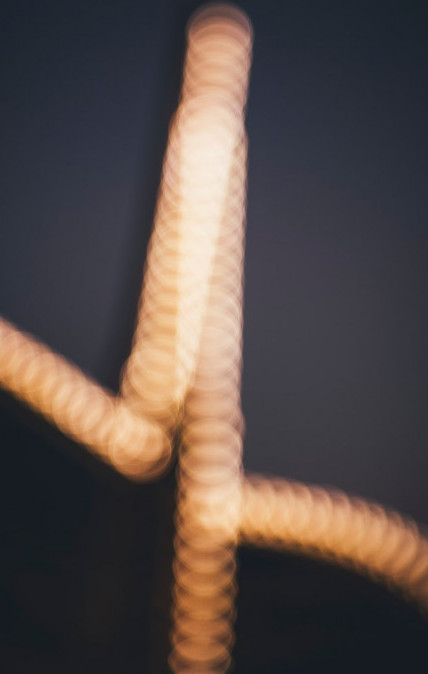 Cooking seafood is the only sure-fire way to kill the worms. Or, freezing them. You can opt for that option as well. In order to kill the parasites though, you have to freeze at -4 F for a minimum of 7 days.
For me, I cook things. Even giving my dogs salmon, I cook it. The worms I saw that day in that salmon – well, that's something you can never unsee. It has marred my idea of taking a fish and cutting a piece off right then. Nope, I'm good.
Even for my dogs, I cook the seafood. This way, I don't have to worry about worms getting inside them and making them sick. Plus, it's very easy to cook up some shrimp. Once they're pink, they're good to go.
Now, what about farmed shrimp?
The Difference In Farmed VS Natural.
Farmed shrimp. Where to start with this. Okay, one thing I'm adamant about – I will not eat farmed shrimp. For one, it tastes pretty gross compared to wild shrimp. In Alaska, we get shrimp and lots of it. The farmed stuff cooks weird. It tastes slimy. It's just all sorts of gross.
When it comes to dogs and farmed shrimp though, I would stay away. Why? Farmed shrimp contain pesticides and chemicals. Dogs don't handle chemicals the same as we do. See, they haven't been eating junk like fast food since they were able to sit at a table. In humans, we're accustomed to eating junk. Well, not myself personally. It destroys my digestive system to where I am not loving life the next day.
Dogs are the same. They can get very sick ingesting chemicals. It causes them to be gassy. They can get diarrhea and so on.
When it comes to shrimp, choose wild. Always choose natural for your dogs.
Yes – Dogs Can Eat Shrimp.
Hopefully, you now know that yes, your dogs can eat shrimp. I would advise to cook it of course. Don't forget my worms story. Ew. Leave the salt and other spices out of it though. Dogs don't do well with spices and seasonings. To them, food is just fine without all that nonsense. They simply love the taste of food in its natural state.
Some might argue that shrimp are high in cholesterol. This is true. However, there have been studies that show that eating shrimp can raise your HDL levels, which is good, according to healwithfood.org.
So, dogs are the same when it comes to cholesterol. Meaning, I wouldn't worry about my dogs cholesterol unless I was feeding them an American diet. I can say this, I'm American. Fast food everywhere. Fried foods, etc. All this leads to a high cholesterol in many of us. For my dogs though, they don't get this junk.
I feed them a diet that is a very healthy dog food brand. I give them raw beef on occasion. Cooked chicken and seafood. They seem to be very healthy dogs, with very good checkups from their vets.
In essence, I will continue to give my dogs cooked shrimp as a special treat on occasion. Like I said, it's expensive!
References:
*Are Shrimp Bad for You?  A Study on Shrimp and Cholesterol, 2010-2020, healwithfood.org