Welcome to AK Hurricane Bullies, a site dedicated to everything for Bullies!  The love of my life, Atlas, is the smallest recognized American Bully according to the American Bully Kennel Cub.  Atlas is the smartest, most lovable dog I've ever had the pleasure of having in my life.  While this site is all about AK Hurricane Bullies, I also love to write about all dogs.  Dogs are the same deep down.  They all need play time, lots of love, and really good food.
By visiting this site, you can read in depth articles about what dogs need.  Questions on toys?  I got you covered.  Or maybe what beds work best?  Cover that too!  Many articles cater to the Bully Breeds, but we love all dogs!  They're all special!  So don't feel like I won't cover topics about Chihuahuas.  In fact, I have two of them – Buttons and Harry.  Many articles will cover them, too.
Our Story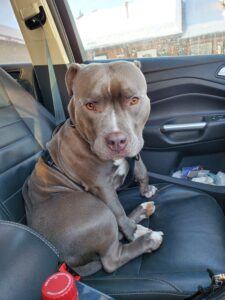 I've been raising dogs for over 30 years, but not really dedicated to their health and well-being until I became an adult.  At 18, living in Hawaii, I adopted an American Pit Bull Terrier mix from the pound named Caine.  He was a very stubborn dog that was extremely hard to train.  After a lot of dedication and reading, I learned all the quirks to having an American Pit Bull Terrier in my life.
I used to adopt my dogs solely from pounds or shelters and I've adopted many types of breeds.  Annie was my most recent adoption from the pound.  She was only 8 weeks old when I brought her home.  She was a Boxer, Dane and Mastiff mix and she was the hardest dog I've ever had to train, even more so than Caine.   I went to a lot of training classes to learn what to do, and especially what NOT to do.  She sadly passed at 14 years old in 2020.  However, she lived a good life.  Lots of good food and lots of running with me by her side.  She went everywhere with me and was deeply loved.
I Want to Help Other Bully Breed Owners.
Now, I have Atlas and my two small Chihuahua's.   I want to share my knowledge and experience that I've learned over the course of my life with you. While my knowledge is mainly self-taught, I do have some background that lends to my areas of expertise.  For one, I graduated with honors back in 2013 with a BA in Nutrition Science.  I understand this is the human side of nutrition; however, I'm able to decipher the good ingredients from the bad in foods.  I've been studying canine nutrition for over 5 years.  I've learned what's good in their food and what we should stay away from.
It's also important to know what their basic needs are.  In this, I have over 30 years of knowledge just raising my dogs.  And like children, dogs have needs that need to be met.
Basic Needs for All Dogs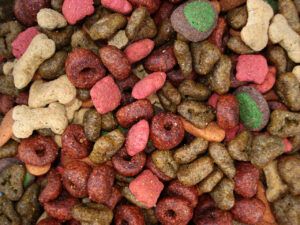 Understanding these topics, help make us great dog parents.  We can care for our Bullies in the best way possible.   They are truly an exceptional breed that requires lots of love.   Once they're trained right, they are the best dog you can ever have in your life.
I'll always do my best to share everything I've learned.   If there's ever any questions you might have, or topics you want me to discuss, e-mail me.   I will be sure to research about the topic if I can't answer it already.  I'll put hours into my research if there's a topic I don't understand.    I strive to rely on reliable and unbiased sources only.
The Goal Of Our Site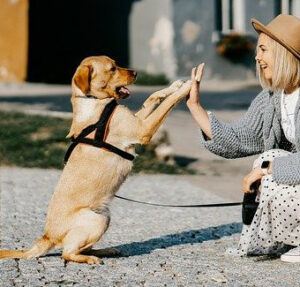 The purpose of my site is to help all of you Bully owners.  Well, even just dog owners in general.  To help you find the answers you need on the topics you have questions about.  Regardless of the breed of dog, they all need the same nutrition, play time, cuddles and love in general to live happy, full lives.
In striving to understand my dogs my whole adult life, I've learned a lot over the past 30 years.  I'm here to share everything I know and more.
I hope you find value in my articles and want to share them with others.
If you ever need a hand or have any questions, feel free to leave them below and I will be more than happy to help you out.
All the best,
Katrina at AK Hurricane Bullies
Email us at katrina@akhurricanebullies.com