Kennel Rotation – One Year Later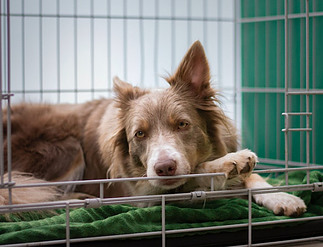 Some of you reading this may have read my previous article about kennel rotation. I've still been doing kennel rotation – one year later. My two female dogs don't get along, so this is the only way they can live together in harmony. It's made for a stress-free environment, along with a more harmonious relationship between them. Over the course of the year, I've heard a lot of comments from others as to why I keep my dogs separate. Some people have even gone so far as to recommend that I re home one dog versus simply rotating them.
Kennel rotation isn't hard thought, it's simply a new routine that we had to get accustomed to. Once we did it for a little while though, it started to come naturally to time them. I try to make it fair for each and ensure that each dog gets equal time out of their kennels. So, many of you might be wondering, "Why does she rotate them? Isn't that hard on you?"
There are so many reasons, but mainly one reason.
Why Do Some Dogs Act More Feisty?
I have two female dogs who are the same breed and same size. Many dogs, even dogs in present days, have a hierarchy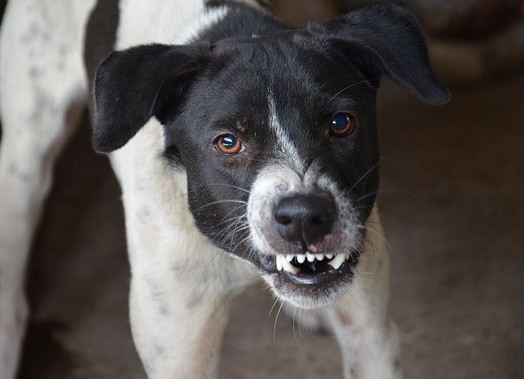 within their packs. Yes, dogs have packs even in human homes. They have an inner wild demeanor, even in their domesticated state.
Not all dogs however, are prone to fighting. Some dogs, like Golden Retrievers are very domicile, so fighting is rare. Mine though, are Pocket Bullies and they can still have that fight in them. Most will read that last sentence and claim it's how they're raised. I'm here to tell you, I've been raising and training dogs my whole life. Some dogs just simply have that bit of feist in them. Mine most certainly do.
Why Did I Start Kennel Rotation?
About a year ago is when I even decided to start the kennel rotation. It started one afternoon after I was done shopping at the store and was putting groceries away. A day like any other, but it turned to a fight when I wasn't looking. Suddenly, I heard guttural growls, barks and an all out fight as I was putting noodles in my pantry. I came around the corner to my two females tearing into each other.
I attempted to break it up, but was very unsuccessful. One, neither were wearing collars. Breaking up dogs when they're not wearing collars is next to impossible. Not only that, but breaking them up when you're the only one home? Also impossible. This was not the first fight, nor would it be the last.
The Fights Continued.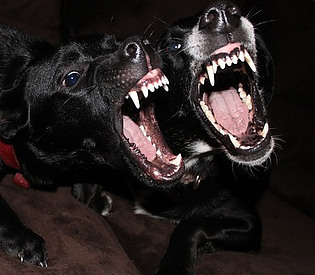 After the first fight, it seemed like it just kept going after that. Atlas and Muse fought in total, nine times. Each fight starting faster and over silly things. They would fight over toys, a nudge, possibility of food, anything really. When we had COVID and were quarantined, they fought five times within a three-week time frame.
I felt at a loss, unsure what to do to stop the constant fighting. Also, they kept hurting each other, though no fight was really serious or required a vet's help. All superficial. That didn't mean that it wasn't stressful though, not just on us, but to them as well.
In total, my dogs have fought at least nine times. All on different occasions and all for very different reasons. Fighting isn't good for dogs and can even them to live a stressful life. In fact, I found that each dog would constantly watch the other out of the corner of their eyes. Often, I would think that that can't possibly be healthy for either dog.
We Even Tried Professional Training.
After the third fight or so, we decided to put them in professional dog training. While the training did help them with following commands and being better dogs overall, it still didn't stop the dog fighting. The dog trainer we used was a great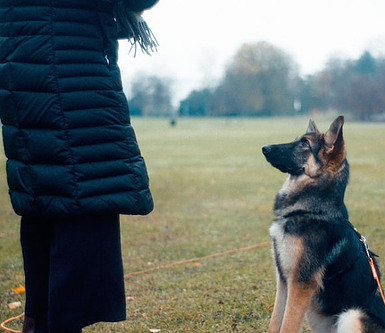 trainer. She mentioned that the dogs most likely would continue to fight and was the main reason for choosing to kennel rotate in the beginning.
She mentioned that most dogs that are the same breed, same size and both dominate to the pack would fight. It is in the natural hierarchy of pack life. Makes sense when you think about it. The main female in any pack would rule over the females. Basically a police-woman for dogs.
So, we got two kennels are started them on a routine. At first it was difficult. Any change to a routine as an adult is hard on us though, even if it's something so simple as taking a walk every night. There was even a time when I had to time it for the dogs because I would forget how long one was out.
Kennel Rotation – One Year Later Comes Naturally.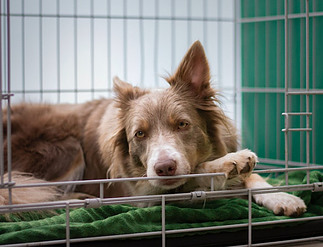 Here we are, one year later after we've been following this routine. First off, the dogs now live in harmony. Each dog gets their own, undivided attention. There's no competition anymore, there's no fighting over who gets love and attention first. No competition over toys or anything else. While I do hear the comments of people saying that they would get rid of a dog versus kennel rotating them, you can't get rid of a dog that you love just like that. Both dogs are loved equally and they're both so special to each of us.
Not only that, but I'm a huge believer that once you bring a dog into your life, that dog is yours for the rest of his/her life. Dogs that are older don't always get adopted when they're in the shelters. Often times they wind up being the first to be put down because people don't choose the older dogs first. They want puppies.
In our family, kennel rotation comes naturally and easily. In fact, we don't have to time it anymore, we just rotate them throughout the night. When one dog cries or whines longer than usual, we'll switch them out sooner than normal. Generally, they whine or cry when they have to go to the bathroom or are very thirsty. If I just switched them though and it's still the other's turn, I'll put them away after.
All in all, the kennel rotation works very well and has created a very safe and stress-free home for all of us.