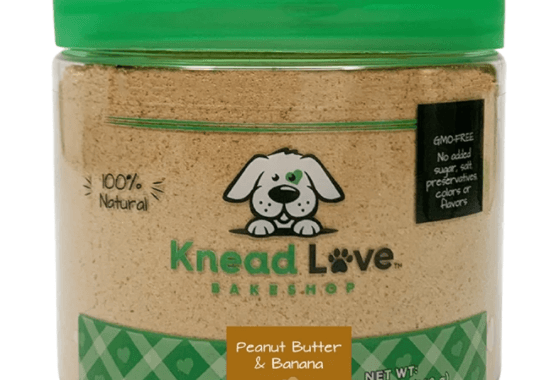 All of us dog lovers know that we have to have dog treats on hand. All the time, in fact. I mean, our dogs love their food, but they especially love treats! But, how do you know if the food or treats are good for your dog? We all know that not all dog food manufacturers care about the stuff going into dog food. And organic dog treats? Those can be hard to find. Once you do find them, they can be pretty spendy, too!
But, I've found them for you. I've always cared about what my dogs get, especially for food. Caring about my body and my families body is my main goal, and my dogs are part of the family. That means, I care about what goes in their body as well. Most of my journey to good dog food started with some bad social media pictures. Dogs getting sick. Puking up blood. It was so sad to see these poor animals suffer.
So, what did I learn on this journey?
Always Look at the Ingredients.
I know it's hard to decipher all the ingredients in any dog food or treats. But, if you know what you're looking for, then it's easier. Basically, if you can pronounce it, or know what it is, then you should be fine. It's the chemicals that you have to beware of for your dogs.
Last year, as I was scrolling through Facebook, I saw some horrible stories of people that gave their dogs a certain brand of dog treats and dog food. This started me on a months-long journey of looking into why these dogs were getting sick. The food companies were adding in things that dogs can't have. That's right, not all companies actually like animals. So, look for some key ingredients and steer clear of them. You can find all these ingredients in this comprehensive list here.
Once you know the ingredients, now it's time to know whether you want organic or not.
Organic Dog Treats are Great.
Okay, so not everyone likes organic. Why? Some think they're more expensive. This isn't always the case. Organic dog treats can be either store bought, or, you just simply give your dog some fruit or veggies. Yes, dogs love fruit and veggies. At least, mine do!
Buying organic dog treats though, can save you from having to know what they can and can't have. There's a brand that sells the treats in powder form, and you make them at home. My dogs love these treats and according to the many reviews, so do a lot of dogs.
And, they're really easy to make, so if you have kids, let them help! Kids love making things for the dogs, and they especially love giving the dogs treats. My girls are always trying to give the dogs more and more treats. It's too cute, and the dogs just love it, obviously!
So, what are these fantastic treats anyway?
Knead, Love, Bakeshop.
Knead Love Bakeshop has organic dog treats that you buy the powder form, and make at home. They have a bunch of flavors to choose from that dogs love! The flavors they have so far are:
Sweet Pumpkin & Oats
Peanut Butter & Banana
Chicken & Sweet Potato
Grain-Free Cheese & Carrot
Beef Jerky & Cheese
I love that they have the grain-free option for dogs that have allergies, too. The most popular out of these treats, the one that I got was the Peanut Butter & Banana. I have to say, my dogs love these. And, they're really easy to make at home. You simply add water and bake them.
I don't about you, but I love knowing what's in my dogs treats and food. Not only that, these are much less expensive than the ones I can get at the pet store. For only $10 per jar, it makes about 72 little biscuits. I don't give my dogs that full serving of 6 biscuits at a time. So, my jar lasts quite a bit.
Now you know about the treats Knead, Love, Bakeshop sells – but who are they?
The Story Behind Knead, Love, Bakeshop.
This company was created because they wanted wholesome, organic treats for their dog. The kids are featured on the Our Story page. Sam, Ben and Molly all wanted to make treats for their dog, Penny. However, they care about their dog as much as most of us care about our dogs.
More often than not, the pet stores don't sell the best quality foods. Once we care about what we put in our bodies, it leads us to care about what we put in our dogs body as well. So, they created this company so that other dog lovers can know what exactly is in the food they feed their dogs.
I love when I see a company that actually cares about the animals. It makes me giddy with delight knowing that they have a happy dog at home. Well cared for and well-loved. Not all dogs have the best life. So, we have to create it for them!
You should always care about what you feed your dogs. And these organic dog treats will tell your furry friend that not only do you love them, but you care about their health!
Final Thoughts on Organic Dog Treats.
After finding this company, I'll keep buying products from them. Atlas loves them, and that's truly what I care about. Well, and that they're good for her of course! I couldn't possibly give her something that I don't fully believe in. Or, know what's in it! I've seen too many dogs get sick over the food or treats they're given by their families.
So many unnatural ingredients, so many potential health problems. It would be like giving your kids McD's for the rest of their life and hoping they never get sick. We all know that's not possible. Processed foods slowly kill us and our animals. I want my dogs to love a long, happy, healthy life right alongside me! My heart is filled with love every time Atlas wants attention. Or when she sits at my feet and looks at me. I see pure love in that look every time.
Dogs know unconditional love towards us. Let's show them we love them back! Buy your organic treats today and save %15 off, bake them with the kids, and show your furry friend some love!